Develop the skills to plan, start, grow and manage a business. An entrepreneurship course provides the tools for converting ideas into reality.
Train to be an entrepreneur with the help of a business program. Online training courses in entrepreneurship are delivered by Australian universities and colleges and on global e-learning platforms.
Entrepreneurship courses concentrate on the early stages of starting a business. Students also learn general business skills, as these are required for anyone managing an enterprise. Additionally, the best courses contain applied projects to test and sharpen your business development skills.
Types of Entrepreneurship Courses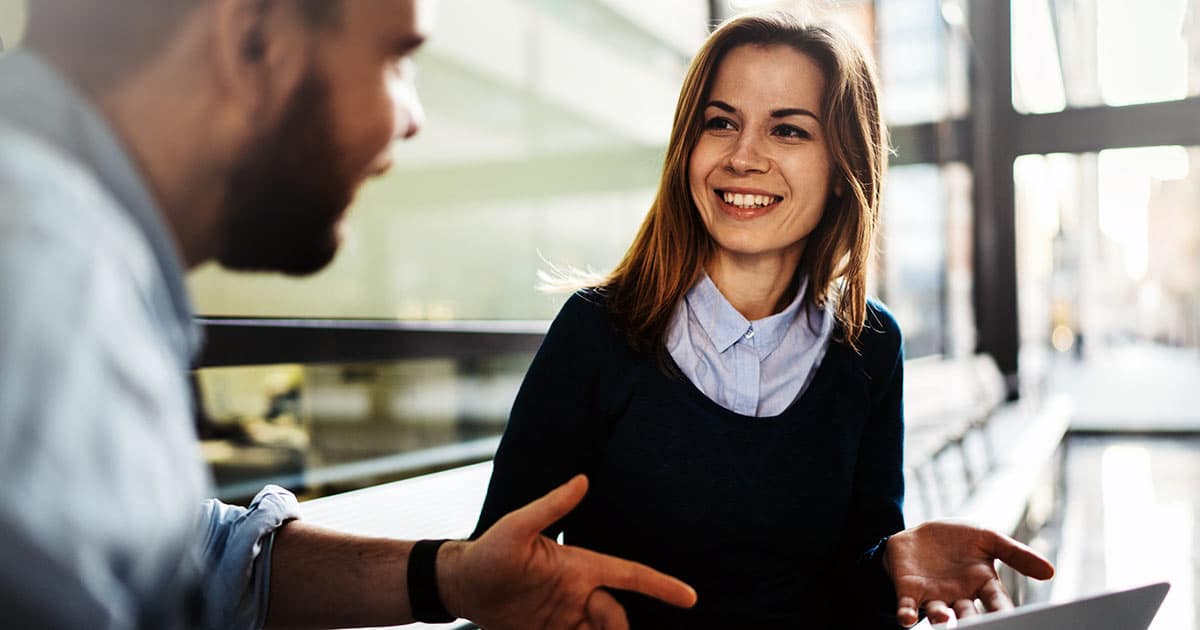 Here are the best courses in Australia, including diplomas, bachelor's degrees, and postgraduate training. Each program helps you build skills and knowledge to launch and grow a successful business. Make a selection to unlock your entrepreneurial potential and take your business to the next level.
1. UoA Master of Business Administration
The University of Adelaide's online MBA provides practical, real-world learning to help advance your career. An entrepreneurial mindset is crucial, and not just for those in the start-up sector. This program enables you to identify and assess profitable opportunities. You'll develop future-oriented management and leadership skills, the ability to bring people together to tackle challenges, and high-level abilities in collaboration, interpersonal communication, and staff motivation. With six start dates per year, flexible scheduling, and 24/7 program access, you have the freedom to fit your studies into your life. A bachelor degree and 2+ years of work experience will get you into the program automatically.
2. Torrens Bachelor of Business (Entrepreneurship)
The online Bachelor of Business (Entrepreneurship) from Torrens University Australia develops skills for starting a business venture. Students learn how to identify market trends, analyse business opportunities, negotiate contracts, secure funding, and apply lean principles. Program duration is 3 years full-time, 6 years part-time, or 2 years accelerated. To prepare for the job market, you'll gain 300 hours of hands-on practical experience with a work placement at an endorsed host organisation. The course is available fully online but students also have the option to attend classes in Sydney, Melbourne, Brisbane or Adelaide. There is no minimum ATAR required for admission.
3. Monarch Diploma of Entrepreneurship and Innovation
The Diploma of Entrepreneurship and Innovation (10733NAT) from Monarch Institute will help you bring ideas to life. The course explores starting a business, such as how to identify marketing opportunities, validate a product idea, do market research, and define a minimum viable product. Students build critical thinking skills and learn how to manage projects. Complete 11 units online to obtain your nationally accredited qualification. Assessment methods include case studies, multiple-choice questions, short-answer questions, workplace scenarios, and projects. While there are no entry requirements, skills-based assessment may be used to see if this is the right course for you.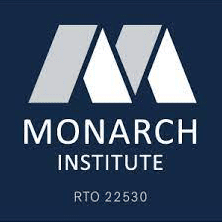 Tap into the expertise of some of the best instructors in the world with courses hosted on the biggest e-learning platforms. To unlock all the features and get the most out of these video-based programs, there is normally a fee to pay. However, in some cases, you may be able to browse content for free.
4. Coursera Entrepreneurship Specialization
The Entrepreneurship Specialization on Coursera is a collection of 5 courses from the Wharton School of the University of Pennsylvania. The program is self-paced with a flexible schedule. It covers topics like business opportunity development, start-up launch, business growth strategies, financing, and profitability, and includes a capstone project. The course is priced at USD $79 per month and takes around 6 months at 2 hours per week. No prerequisites are required. A verified certificate of participation is available upon completion. Things to like are the comprehensive content, flexible scheduling, top-notch instructors, and affordable cost.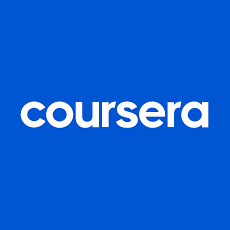 5. Udemy How to Come up With Killer Business Ideas
Udemy's How to Come up With Killer Business Ideas gets into the science of generating business ideas. The course covers techniques for objectively assessing personal strengths and weaknesses, analysing the business value chain, and evaluating ideas with five different dimensions. It is self-paced and has a flexible schedule. The course is priced at A$26.99 and takes approximately 7 hours to complete, with a verified certificate of participation included. This program is best suited to anyone looking to come up with a new business idea. It's both beginner and veteran-friendly, although doesn't offer much in terms of converting an idea into actionable steps.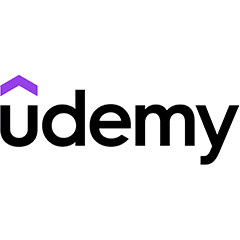 6. edX Becoming an Entrepreneur
EdX's Becoming an Entrepreneur is presented in collaboration with MIT Launch. The course has an interactive approach to help aspiring entrepreneurs achieve success. Key aspects of starting a business are covered, from nurturing an idea to executing it in the real world. Engaging short videos and activities encourage students to apply what they've learned. The program is suitable for anyone looking to start their own business, especially those who are just starting out. Experienced entrepreneurs may find it a helpful refresher. The course is A$99 and takes about 6 weeks (at 1-3 hours per week).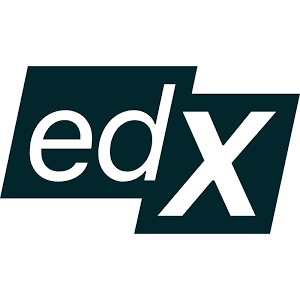 7. Harvard Entrepreneurship Essentials
Entrepreneurship Essentials from Harvard Business School Online explains proven strategies to build and finance new ventures. The platform is user-friendly, with clear modules, case studies, takeaways, and activities. Approximately 6 to 8 hours per week for 4 weeks is required, and it costs USD $1,050. A verified certificate is included. The course is ideal for students who want hands-on operations knowledge to launch a startup and anticipate problems. This is a well designed course that's suitable for beginners and taught by a top professor. But a significant time commitment is essential for success.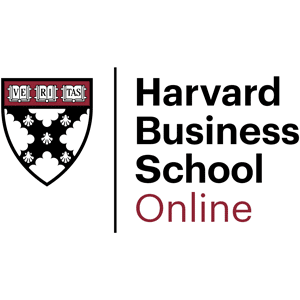 Some of the best things in life are free. While this may not be entirely true when it comes to online education, you can access useful programs without paying anything. The challenge is to stick with these short courses until the end despite not making a financial commitment.
8. Udacity How to Build a Startup
The How to Build a Startup course on Udacity is a free intermediate-level program taught by experienced industry professionals. Students explore how to launch a startup quickly and efficiently by gathering customer feedback and data. You'll study ways to improve your business ideas or operations, with a focus on customer understanding and product refinement. The program is ideal for students with an entrepreneurial mindset and a clear business idea. This is study on demand. The course is free, self-paced and open to anyone. It takes around one month to complete and your only rewards are the knowledge and skills you gain.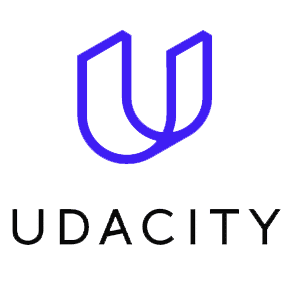 9. Alison Diploma in Business Management & Entrepreneurship
The Diploma in Business Management and Entrepreneurship is a free online course offered by Alison. You'll learn from Bill Liao, a successful entrepreneur and co-founder of XING.com, who shares his business management skills and provides a deeper understanding of how companies operate. The course helps you identify different types of communication and learn the characteristics of successful entrepreneurs, so you can apply these lessons to your own business and make it soar. Around 15-20 hours of learning is contained, with a final assessment to determine graduation. A certificate of completion is available for purchase.

10. SBA Small Business Basics
Small Business Basics from the United States Small Business Administration covers six topics: Planning, Launching, Managing, Marketing, Growing, and the SBA Mentor-Protégé Program Tutorial. Each topic is divided into objectives that students need to complete, and each objective has a corresponding short video lesson. The subjects are about starting and running a small business, including researching and documenting ideas, turning a business plan into a reality, managing day-to-day operations, understanding competition and marketing strategies, and expanding the business. This is an easily accessed tutorial for small business owners.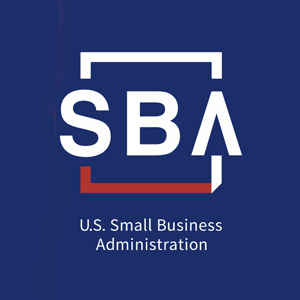 A dream for many people is to develop a thriving business. A training program will help you get there. Plus you'll build knowledge and skills of value for other careers.
The rewards from starting a successful business can be great. Apart from monetary gains, entrepreneurs are able to express themselves creatively, have higher self esteem, and report a greater sense of control over their own lives.
Shorts courses and online degrees help aspiring entrepreneurs to:
think like an entrepreneur
learn what's required to launch a new business
establish connections with future mentors, partners or collaborators
develop general skills for running a business.
The first point is important. The success of a new enterprise depends on the strength of the idea and the skills and resources of the founder(s). It can take time to find a great idea and be in a position to bring it to market. Thinking like an entrepreneur will help you see and assess opportunities as you go.
The different types of courses for entrepreneurs offer varying benefits and drawbacks. Here's a quick comparison.
| | | | |
| --- | --- | --- | --- |
| | Degrees and diplomas | Paid e-learning courses | Free courses |
| Cost | High | Varies (usually mid-range) | No cost |
| Learning outcomes | Thorough and comprehensive | Varied quality and depth | Basic understanding of subject |
| Credential effect | Qualification recognised by employers | Verified certificate of completion | No official recognition by employers |
| Likelihood of completion | High (due to structured program) | Depends on student and course | Low (no cost may lessen motivation) |
| Support for students | Extensive (academic and peer support) | Limited (forums, email support) | Limited (forums, email support) |
Degrees and diplomas from Australian universities, colleges and TAFEs are comprehensive but come at a high cost in terms of tuition fees. With university courses, you can usually defer the costs with a HECS-HELP (undergraduate) or FEE-HELP (postgraduate) loan from the Australian Government.
Paid e-Learning courses have a much lower cost but with a varied quality and depth of learning outcomes. Students usually receive a verified certificate of completion, which some employers may give credit for.
Free courses have no cost but offer only a basic understanding of the subject. There is limited support for students and no generally official recognition by employers.