Do you want to become a teacher? So do the university and college students who wrote these essays.
Here we share 10 essays from education students who explain their reasons for wanting to become teachers. In each essay, a student discusses the reasons why they want to be a teacher and their motivation for studying towards their education degree.
The essays share similar themes of passion, commitment, and perseverance in pursuing a career in teaching. We hope you find them informative, useful and inspiring!
1. Future Leaders
The first essay discusses the importance of being a difference-maker and inspiring future leaders through a classroom that celebrates individuality and inclusion.
In a society where diversity is often not embraced, I strive to be the change that we need to see. This is why I have chosen to pursue a career in teaching. My goal is to be a role model of compassion and support for every individual in my classroom; to make sure that my students know that they are valued for who they are.
As I begin my journey as a university student, my focus is firmly fixed on my future students. Even though I haven't met them yet, they inspire me to work hard in my studies and to remain hopeful for what lies ahead. I am determined to create a learning environment that fosters creative thinking and celebrates the unique qualities that each of my students possess.
As a teacher, my aim is to have a positive impact on the next generation, motivating and encouraging them to succeed and pursue their dreams while also making a difference in the world. I believe that teaching the value of inclusivity and the power of kindness will help to shape my students into forward-thinking and well-educated members of society.
Ultimately, I aspire to help create a world where diversity is not only accepted but celebrated, where every individual is valued and appreciated for their unique talents and qualities. Through my role as a teacher, I am confident that I can play a part in making this vision a reality. I'm excited to embark on this journey with my future students.
2. For My Students
Essay number two highlights the student's personal experience of being inspired by teachers in high school who helped her thrive and how she aims to do the same for her future students, particularly those from low-income schools.
As I reflect on my journey towards becoming a teacher, I realize that my ultimate motivation is not my own success, but the success of my future students. When faced with challenging coursework or long hours of studying, it's the thought of being a positive influence on their lives that keeps me going.
My high school experience was one of confusion and uncertainty. I know that many other students in similar situations need guidance and support. No child should feel lost or hopeless when it comes to their future. As an educator, it's my responsibility to help them navigate the path towards success. I understand the struggles of those from low-income backgrounds, and am committed to helping these students achieve more than they thought possible.
I plan to work in a school that faces similar challenges to the one I attended. These schools often lack the resources needed to provide students with the best opportunities. But I aim to be a resource for them. My hope is to be an inspiration to my students, to show them that anything is possible with hard work and determination. I want them to see that kindness and respect can go a long way, and that helping others can be a rewarding experience.
As a teacher, I want to be the one my students remember for the rest of their lives. I want to be the teacher who helped them achieve their goals and encouraged them to strive for more. My personal success will be measured by the success of my students. If even one student decides to pursue higher education or achieve more than they ever thought possible, then I will have achieved my dream. I know that being a teacher will be challenging, but it is the thought of positively influencing the lives of my students that will keep me going.
3. ESL Children
The third essay is about the goal of becoming an English-as-a-Second-Language (ESL) teacher to help young ESL children succeed in a world where an education in their native language is often unavailable.
I'm a Hispanic young woman working towards my goal of earning a Bachelor's Degree in Bilingual Education. At times, I definitely have felt a slowing in my motivation. But, every time that happens, I think about my end goal and that gets me moving again.
I recall one middle school class where a boy caught my attention. He remained disengaged and would never participate in class. After interacting with him, I learned that he spoke broken English with a Spanish accent, and that he struggled to understand his teacher's lessons because they were delivered in English. It was clear that he had given up due to his past experiences.
Thinking about that boy and the struggles he faced inspires me to keep working hard. I am determined to become an English-as-a-Second-Language (ESL) teacher so that I can make a positive impact on young ESL children and show them that they can succeed in this world. I refuse to let another child believe that they are incapable of learning simply because they do not speak English fluently. Children are the future, and it is my goal to make sure that the future includes all children, regardless of their first language.
I know that pursuing a degree in Bilingual Education will not be easy, but I am ready to put in the work. I believe that being able to communicate with and support non-native English speakers will be an essential part of my role as a teacher. It will be a privilege to help them understand the material and overcome language barriers. In the end, the reward of seeing my students succeed and grow will be more than enough to keep me motivated.
4. Want to Give
Essay 4 expresses a desire to teach English literature and the importance of giving back to others through teaching.
Dreams are not just about our own personal desires and aspirations. They also have the power to inspire and uplift others, and this is something that has always been important to me.
Throughout history, some of the most important and influential people have had a vision for the future that went beyond their own individual success. Martin Luther King, Jr. is a prime example of this. In his famous "I have a Dream" speech, he spoke not just about his own dreams, but about the dreams of a whole community.
A desire to help and inspire others has been a driving force in my life. When I was in college, I was also caring for my disabled mother, who was a religious studies professor. Despite the challenges of being a caregiver and a student at the same time, I was motivated by my desire to teach English literature. My mother's influence also taught me the importance of diligence and steadfastness in pursuing my goals.
As I graduated from California Baptist University with my degree in English literature, my mother was facing a new challenge: she had been diagnosed with throat cancer. But even in the face of this difficult news, she continued to encourage me to finish my final paper so that I could graduate. With her love and support, as well as my own religious faith, I was able to complete my degree and move forward towards my dream of becoming a teacher.
For me, the idea of giving back is a central part of my dream. I believe that teaching is a way to share what I have learned with others and to inspire them to pursue their own dreams. Life is full of challenges, but by striving towards our goals and dreams, we can make a positive impact on the world around us. This is what motivates me to keep studying and working towards my dream of becoming a teacher.
5. Giving Back
The fifth essay discusses a young woman's personal experience of being a special education student in primary school and how that has motivated her to become a teacher who can make a difference in the lives of many children.
I believe that my motivation to become a teacher stems from my own experiences as a special education student. As a child, I often felt lost and hopeless in school, but I was lucky to have amazing teachers who helped me succeed. Their support inspired me to want to become a teacher myself so that I could help other students who were struggling.
Whenever I feel unmotivated, I think of the impact that I can have on children's lives. I think about the children who are struggling in school, just like I did, and I know that I have the power to make a positive difference in their lives. It's not just about helping them get good grades; it's about giving them the confidence and support they need to succeed in all aspects of their lives.
I also find motivation in the fact that every child is unique and has their own set of strengths and challenges. As a teacher, I want to create an environment where all students feel seen and heard, and where they can thrive in their own way. I want to help them discover their strengths and build on them, while also providing support and guidance in areas where they may struggle.
In the end, my motivation is not just about me and my own success, but about the success of my future students. I believe that every child deserves a chance to succeed, and I want to be the teacher who helps them achieve their dreams.
6. Good Morning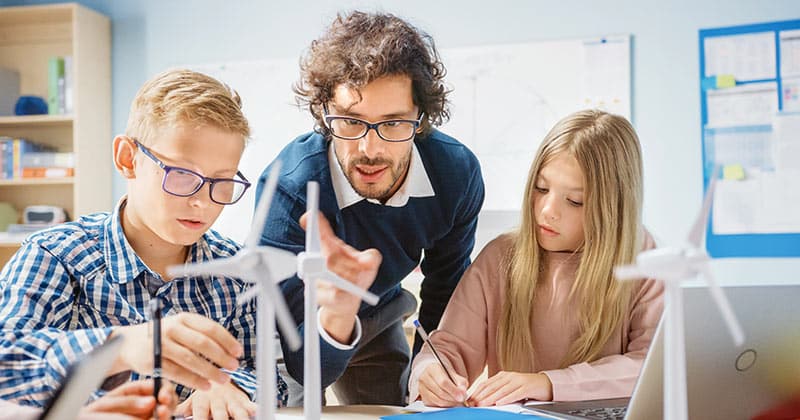 In Essay 6, the author discusses the flaws they see in the current education system and their desire to become a teacher to create positive change from within.
I completely understand what it feels like to not be considered "naturally intelligent." I too have never been the kind of person who can easily get good grades without putting in the hard work. But that's precisely what motivates me to study harder and push myself to be the best I can be.
For me, that motivation comes from my dream of becoming a primary school teacher. I want to be the kind of teacher who can inspire children to pursue their passions and achieve their dreams, just like my teachers did for me. When I see the joy on my siblings' faces when they understand a new concept, it makes me even more determined to pursue my dream.
Despite the long hours of studying and the sacrifice of my free time, I never lose sight of my end goal. The thought of being able to introduce myself to a new class of students and say, "Good morning class, my name is Ms. Meyers," makes all the hard work worth it. I know that I can make a real difference in the lives of my students, and that is what keeps me going.
So, even though I may not be a naturally gifted student, I know that with hard work and dedication, I can achieve my dreams and become the kind of teacher I have always wanted to be.
7. Listen to Them
In the 7th essay, the future education explains their childhood dream of becoming a teacher and how they have pursued this dream through their education.
As someone who dreams of becoming a teacher, my motivation stems from the desire to be a positive influence on my students' lives. Through volunteering with local youth organisations, I've had the opportunity to interact with teenagers and to be a role model and advocate for them. These experiences have only served to strengthen my passion for teaching.
One of the most rewarding things is being able to speak with teens about their lives and listen to their experiences. I remember how much it meant to me when I had someone who took the time to listen and provide guidance when I was a student. As a future teacher, I want to be as engaged as possible in my students' growth and to treat them with the respect and care they deserve.
One of the challenges I've noticed when working with some of the students from these organisations is that they come from unique social and economic backgrounds that can make them feel ostracised by their peers. By being aware of their stories and experiences, I believe I can create an inclusive environment that recognises and values the diversity that each student brings to the classroom.
Through my experiences, I've learned that it's not enough to just teach the curriculum; as an educator, I want to make a positive impact on my students' lives and help them become confident and capable individuals. I believe that by being an attentive listener, providing guidance and support, and embracing diversity, I can help my future students achieve their goals and reach their full potential.
8. Life Coach
In the 8th essay, the author discusses their passion for teaching and how they want to empower young minds to think critically, creatively, and independently.
As I progress in my studies towards becoming a high school teacher, my motivation only grows stronger. Knowing that I have the potential to make a positive impact on the lives of teenagers, who are in the process of shaping their future and the future of generations to come, is a huge responsibility that I don't take lightly.
When I think about the immense responsibility of being a mentor to my students, it can be overwhelming. But I believe that the potential positive outcomes far outweigh the challenges. For many teenagers, school is a safe haven and I want to be a teacher that my students can look up to and trust. I want to be the teacher that they can confide in and feel comfortable with, knowing that I am there for them, no matter what.
Having had the experience of not always feeling safe and secure at home, I want to be that support system for my students. I want them to know that they can rely on me to be there for them, to listen and to offer guidance. I believe that this will be a long-term effect, as my students will not only find comfort in my class but also find the motivation to continue to strive in their studies and reach their full potential.
Reflecting on my own high school experience, I remember Coach Morgan, who was funny, practical, and nice. He was the kind of teacher that every student trusted, and I want to be that kind of teacher for my students. I want to be the teacher that my students can count on, the one who they can trust and the one who they will always remember as a positive influence in their lives. It is this desire to be that teacher, to make that impact, that drives me to study and work hard to achieve my goal.
9. The Motivator
Essay 9 emphasizes the importance of building strong relationships with students to create a positive learning environment and how the future educator wants to do this as a teacher.
As a high school senior, I'm at a turning point in my life where I'm excited about what the future holds for me. After much thought and consideration, I've decided to pursue an online teaching degree in Primary Education at university. It's an opportunity for me to give back to the community and make a positive difference in the lives of young children.
Looking back on my own school experiences, I've had the privilege of being taught by some truly inspiring individuals who have helped me discover my passion for teaching. These teachers were not just educators, they were role models who motivated and encouraged me to achieve my goals. Their dedication and love for their work have inspired me to follow in their footsteps.
As a future teacher, my goal is to be just as effective as the teachers who have had a profound impact on my life. I want to make a difference in the lives of my students and inspire them to reach their full potential. In today's world, children need someone to look up to, to encourage and motivate them, and I want to be that person for them.
Knowing that I can be a positive influence in a child's life is what motivates me to pursue my dreams. I'm determined to succeed, to be a successful university student, and eventually, a successful teacher. I'm excited about what lies ahead, and I'm ready to embrace the challenges and opportunities that come my way. My university education is the first step towards a bright future, and I can't wait to see where it takes me.
10. Special Needs
In the final essay, the writer describes their deep sense of calling to become a teacher and how they want to use their skills and talents to inspire and make a positive impact on the lives of their students.
I see him walk into the gym. We make eye contact. His arms open and he smiles as big as he can. He makes his way up the challenging steps on the bleachers to get to me. He hugs me harder than anyone else. He doesn't judge how I look or what I am wearing. He is truly happy to see me for who I am. He has down syndrome and his name is Kellan.
The moment I met Kellan was a defining one in my life. I had always known that I wanted to make a difference in the world, but in that instant, I realized that the difference I wanted to make was for children like Kellan. His pure joy and acceptance of me, without any judgement, was a transformative experience.
My dream is to create a safe and nurturing environment for all of my students, just as Kellan has shown me. I want to create a classroom where my students feel seen, heard, and understood. I believe that by building strong relationships with my students, I can help them to overcome any obstacle they may face.
Kellan's resilience and determination are an inspiration to me. I want to help all of my students to develop the same level of self-confidence and to see that they are capable of achieving anything they set their minds to. I want to help my students to develop a growth mindset, to see that mistakes are opportunities to learn and grow, and to never give up on themselves.
Kellan will always hold a special place in my heart. His warm embrace and genuine happiness have left an indelible mark on my soul. I know that my dream of making a difference in the lives of children is not only achievable but also necessary. I will continue to work hard to become the best educator I can be and make a positive impact in the lives of my future students.