Discover pathways to a green career with Australia's best eco-friendly programs online.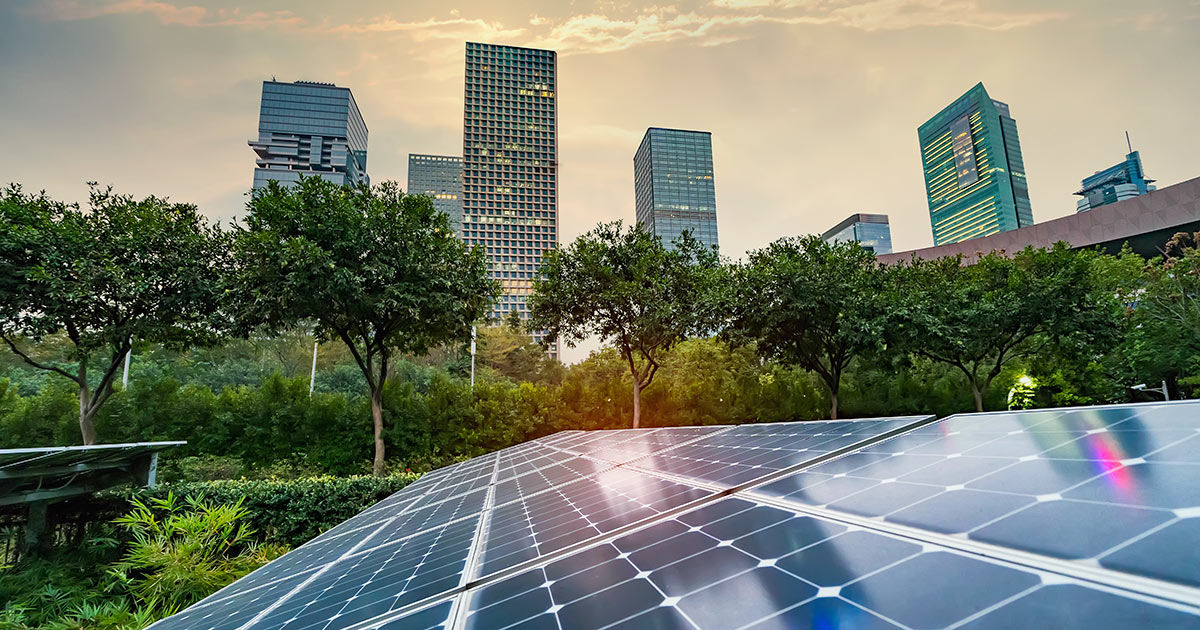 What are Sustainability Courses?
Sustainability courses are educational programs that delve into the balance between human demands and environmental well-being. By studying sustainability, students gain an understanding of how to make decisions that promote long-term ecological health.
Australian universities offer programs that explore topics such as renewable energy, climate change, and sustainable leadership. These courses guide students towards crafting a greener future while considering present needs. Most people explicitly study sustainability at a postgraduate level, often completing graduate certificates and master's degrees.
Additionally, TAFE institutes in Australia offer vocational courses at various levels, including short courses, Certificate IV, and diplomas. These focus on hands-on areas such as conservation and sustainable land management, enabling graduates to integrate sustainable practices into their professions and communities.
To work in sustainability, it is a good idea to start with a relevant university degree. Your desired job or career dictates the best educational path, as outlined in our guide to building a career in sustainability.
Agricultural science or agronomy can lead to careers focused on sustainable farming.
Ecology or environmental science opens doors for jobs where you study ecosystems.
Renewable energy or electrical engineering is for those aiming to be renewable energy engineers.
Environmental science, engineering, or geology is good preparation for environmental consulting and engineering.
Business studies assist in green marketing, sustainable consulting, or supply chain manager roles.
Urban planning, architecture, or geography gears towards future urban planners and designers.
To truly excel, an undergraduate degree is just the starting point. Depending on your interests, consider specialised courses and postgraduate programs. A Masters in Sustainability (or similar) offers a comprehensive education and is often viewed as the top qualification in the field. However, shorter and more niche courses are also available.
Gain practical experience wherever possible, be it through internships or entry-level roles in the field. A solid educational foundation combined with hands-on experience positions you for success.
Best Online Courses from Australia
Develop your sustainability skills by choosing to study sustainability online with leading Australian universities. Designed for forward-thinking individuals, these programs delve deep into sustainable practices and leadership.
The Bachelor of Environmental Science is a well-rounded degree for those passionate about addressing global challenges. Through subjects ranging from aquatic ecology to GIS, students explore the multifaceted nature of environmental sustainability.
Key subjects, such as environmental impact assessment and ecological balance, hone skills vital for shaping and directing eco-friendly projects.
Career paths include roles like environmental consultant, sustainability officer, conservation manager, renewable energy analyst, and environmental policy planner.
A sustainable energy technology graduate certificate consists four subjects. Students explores topics such as future policies, clean energy technologies, sustainable energy sources and systems, and energy innovations.
To enter, students should have an undergraduate degree in chemistry, physics, engineering, or environmental science.
The UTS Online Graduate Certificate in Sustainable Energy Technologies is a four-subject, 100% online course embedded within a sustainable energy masters degree. Graduates perform jobs like energy consultant, renewable energy engineer, or sustainability specialist.
The Graduate Certificate in Sustainable Practice is a relatively short four-subject course available 100% online.
This master's pathway course provides foundational knowledge to make informed decisions. It merges scientific insights with leadership and policy-making skills. Subjects may include policy formation, understanding climate science, renewable energy systems, and industrial practices.
Designed for those committed to environmental responsibility and transformative practices, graduates find opportunities in roles such as sustainability consultancy, management, and coordination.
A Graduate Certificate in Sustainable Leadership is an online program designed for professionals aiming to drive positive environmental and social changes.
Students delve into topics like shaping future policies, sustainable industry practices, the science of climate change, and the integration of science and big data.
Graduates of the course are poised for leadership roles in sustainability, renewable energy consulting, and corporate sustainability strategy. They can also continue studying for a master's degree in sustainable leadership, with full credit for completed subjects.
Sustainable energy masters are advanced programs focused on global energy supplies, the climate, and renewable energy solutions.
Through this 12-subject degree, students gain insights into energy conversion technologies and strategies to optimise renewable resources. The curriculum delves into energy efficiency, renewable power generation systems (e.g., solar, wind, hydro), and policy development.
Graduates emerge prepared for leadership roles in the energy sector, ready for positions such as energy consultant, sustainability officer, or renewable energy engineer.
Programs such as the Master of Sustainable Leadership from UTS Online blend leadership theories with sustainability practices, preparing students to navigate and address global environmental challenges.
Highlighting strategic choices, policy impact, and sustainable methods, the degree readies graduates to drive change while prioritising long-term ecological balance. It's suited for those keen on fostering a greener future.
Studying sustainable leadership positions you for careers such as sustainability manager, renewable energy leader, policy strategist, and sustainability consultant.
Entering the sustainability sector generally requires a solid educational foundation. The specific degree you choose can greatly influence your career trajectory and prospects.
A Bachelor of Sustainability provides a general introduction to environmental and sustainability concepts. However, for those seeking a competitive edge in the job market, a different degree in STEM or business might offer more tangible, marketable skills. Other degrees tend to be more versatile and might open more doors initially.
To study sustainability at a higher level, a Masters in Sustainability or related specialisations such as Sustainable Energy or Sustainable Leadership can be invaluable. Graduate certificate courses can serve as a stepping stone to these advanced studies. Graduate certificates are worthwhile qualifications in their own right also, offering targeted professional development at low cost.
The best approach may be to combine an undergraduate degree in a technically rigorous field with an online sustainability course at postgraduate level. A bachelor's degree offers broadly valuable skills and provides optionality in various industries, while the specialised postgraduate training sharpens field-specific expertise.