There is such a thing as an MBA for working professionals. In fact, most online MBA programs are designed with full-time workers in mind.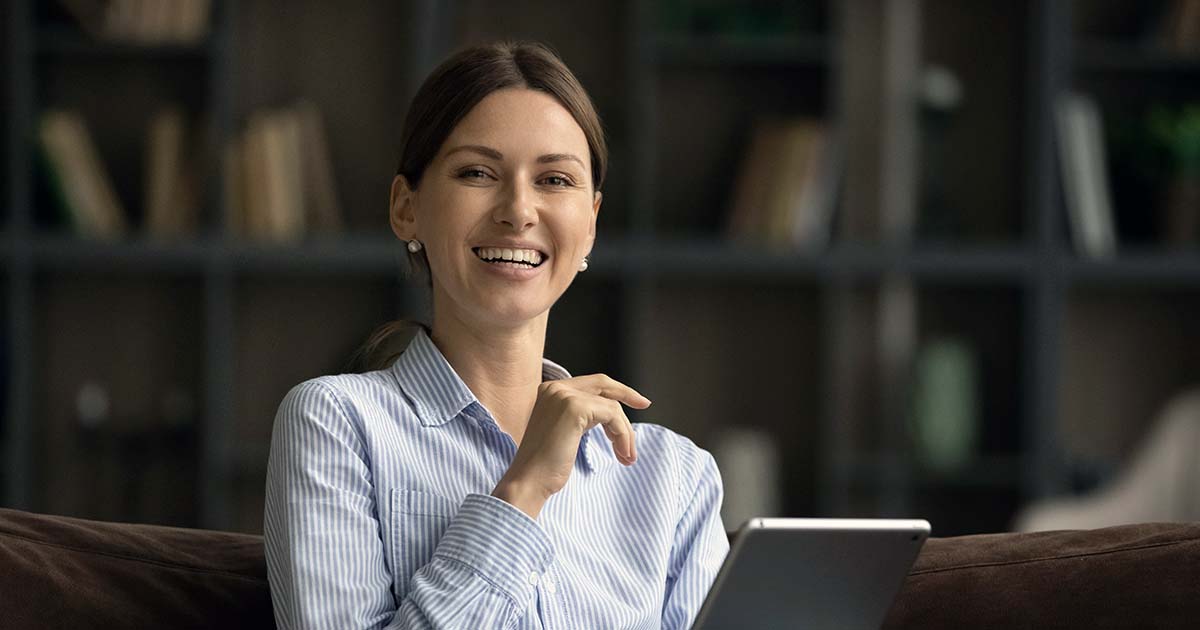 A good MBA for full-time workers must be logistically easy. When you're putting in 40 or more hours at work each week, you don't want unnecessary challenges. The ideal MBA program should allow you to learn in a convenient and effective way.
Let's unpack what makes a good MBA for working professionals. I'll also make a case for why Ducere Global Business School may offer the best MBA in this category. The course is an excellent example of what's possible when you create an MBA just for busy people.
Features of an MBA for Working Professionals
If you're a working professional interested in doing an MBA, look for these qualities in whatever programs you check out. MBA degrees with these features will help you enjoy a smooth and rewarding learning experience.
Interestingly, you can get these benefits without having to pay extra. Ducere, for example, has very affordable MBAs for working professionals. Tuition fees start at around $35k for a full MBA program. Australian citizens are also eligible for FEE-HELP loans.
1. Program is 100% online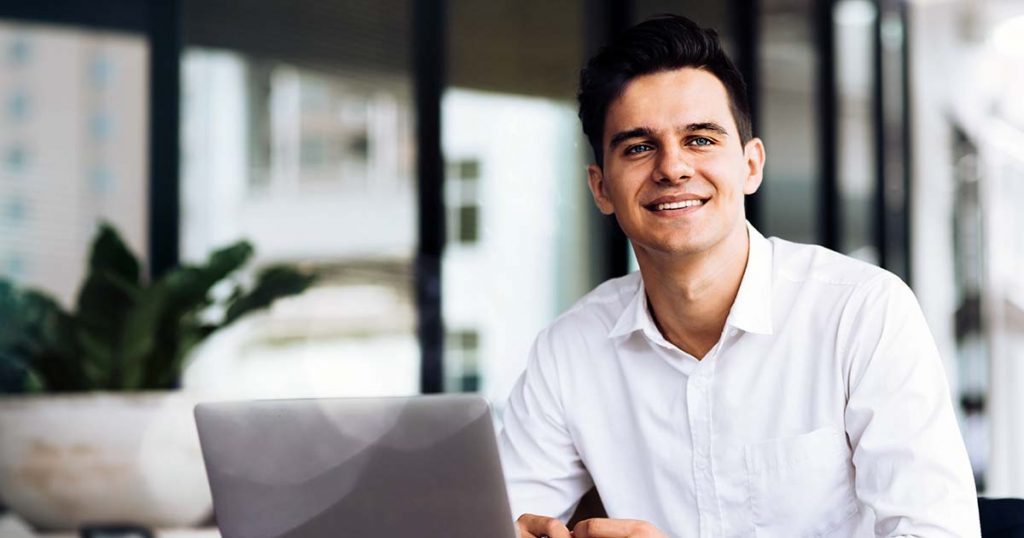 It almost should go without saying that the best MBA for working professionals is delivered 100% online. What busy person has time to travel to and from a university campus, especially given the usual lack of parking?
No need to show up to a set location for your classes. An online MBA program lets you tune in to lectures and group sessions from any location.

King University Online
Even if you're only asked to get to classes on weekends and evenings, such as with an executive MBA, travel is a considerable waste of time. And in-person attendance would also limit your choice of program to universities and colleges in your local area.
The best MBA programs for professionals have no compulsory travel, including for exams or anything else. Everything you need is available online.
2. Flexible schedule during the week
When you have a job, the ideal MBA should allow you to fit study into whatever times are convenient for you. The course won't compromise work hours. You're able to give full effort to any work-related tasks at short notice.
Self-paced MBAs are the best in this regard because there is no real time dimension to them. You just complete tasks whenever you can. But self-paced MBAs are rare, mainly because students struggle to finish the courses. You're normally better off in a structured program with elements such as weekly assignments and group projects.
An online MBA program is able to provide flexible scheduling through techniques such as recorded lectures, dynamic discussion boards, digital posting of assignment tasks, and allowing project teams to organise themselves. Instructors make it a priority to accommodate the potential for students to be unavailable at any given time.
3. Part-time study hours
To be any good for working professionals, an MBA should be part-time. Enabling part-time hours of study means you can continue working full-time. That allows you to avoid one of the biggest potential costs of doing an MBA: missing out on income.
A part-time MBA might mean that you simply scale back on study effort, cutting your load from four subjects at a time down to one or two. But that could really blow out how long it takes to earn an MBA. You would be looking at a minimum 3-4 years at many universities and colleges.
Online MBA programs are normally designed to be taken part-time but also allow you to finish inside 2 years. They achieve this through accelerated study, which is the next feature of an MBA for working professionals.
4. Accelerated MBA
An MBA is accelerated if you're able to study year-round without any long breaks. In essence, you study continuously across the year, with rest breaks of just a week or two at a time. The pattern contrasts with the annual two-semester system that applies to many Australian campuses.
With an accelerated MBA, annual instruction is usually broken into either (a) several short teaching periods of, say, 6-8 weeks each or (b) three tri-semesters, including a summer one.
An online Master of Business Administration is accelerated when you can study across the year without any long breaks. The advantage of the accelerated study mode is that you can finish your degree 33% faster.

Lerna Australia
The advantage of an accelerated MBA for working professionals is that you can study part-time and still complete your MBA fairly quickly. With several teaching blocks each year, for example, you can take just one subject at a time and still finish a 12-unit MBA within 24 months.
5. No exams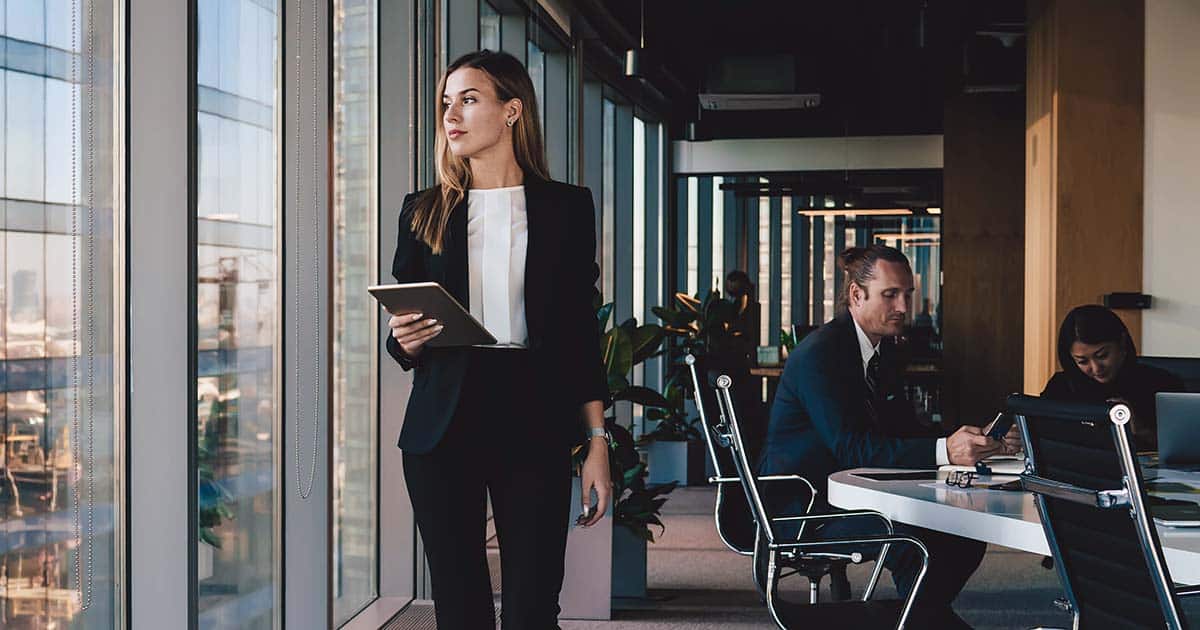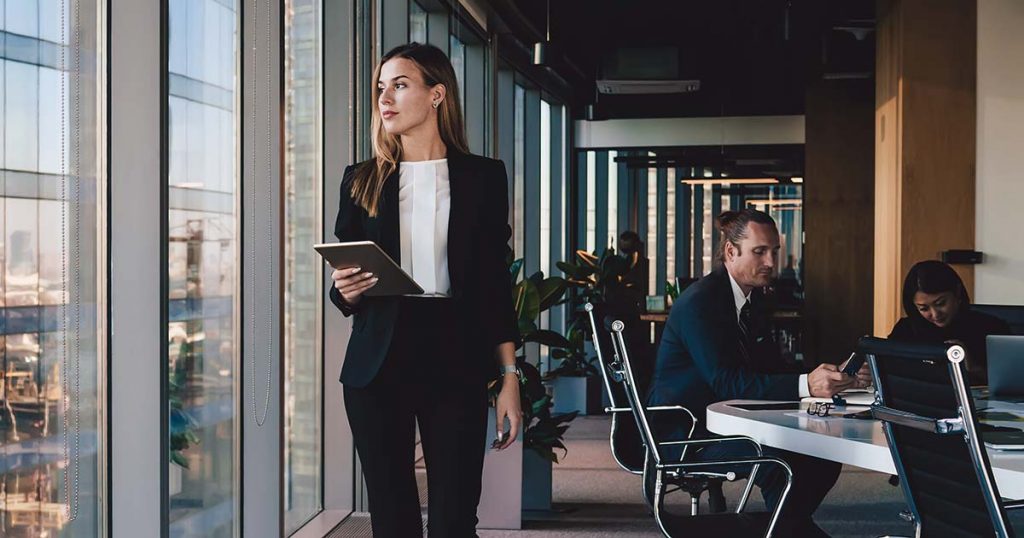 A good MBA for working professionals is exam-free. You don't sit a long test at the end of each unit. Instead, assessment relies on activities such as short quizzes, assignments, reports and projects.
Having no exams is rather important. Exams create an intense study period when you need to cram information. That could be problematic when you have a job. You may easily find yourself in a stressful situation of needing to get important work done but also trying to make sure you pass a test.
Exams are also passé for many mature workers. With age, you increasingly appreciate that excelling at academic tests has limited impact on job performance. You probably hope that exams are behind you.
In addition, through professional experience, you develop steady work habits. You become better suited to doing practical tasks such as assignments or projects as opposed to studying for tests.
6. Professional networks
The opportunity to diversify your professional network should be part of the MBA experience as well. To really learn and grow through your studies, you should get to know different people, management styles and industries.
Peer-to-peer interaction and other forms of networking, including with instructors and industry, allow you to broaden your perspectives and contacts. Many MBA students value the chance to step beyond their usual circles of colleagues and acquaintances.
People tend to assume that students sign up for online programs because they don't want to be together or because they're just looking to check a box. That is not at all the case.

Amy Foster
Any MBA program, including online MBAs, can provide networking opportunities – though some do it better than others. Common networking avenues are virtual small-group class discussions, informal study groups or partnerships, team projects and social media forums.
MBA from Ducere Global Business School
The Innovation and Leadership MBA from Ducere Global Business School is a great example of how course providers can support the goals of working professionals. The program:
is 100% online
has cohort-based classes but still allows students to manage their own weekly schedule
is part-time in the sense that students usually work full-time while studying
is accelerated
has no exams
provides ample networking opportunities.
Perhaps what most sets the program apart are the projects. Students work in small teams on real online projects with leading companies and other organisations. That is a mature way to earn a degree. The setup offers unique opportunities to network with peers and other business professionals.
You can also finish the course in 12 months. Many Ducere alumni have managed that. You do have to put in some hard work. But, with high completion rates, the program has been successful at engaging and motivating participants.
UNE MBA (Data and Cyber Management)
Another MBA that is tailor made for working professionals is the Data and Cyber Management MBA from the University of New England. The program is delivered in partnership with Ducere Global Business School.
The MBA is 100% online, exam-free and can be completed in 12 months full-time or 2 years part-time. It is also rated as one of Australia's most affordable MBA degrees (Good Universities).
The course is non-technical and ideal for managers whose responsibilities may cover cyber security and data analytics. As part of your MBA education, you learn how to liaise with technical experts and others on the critical issue of how best to manage data.
Executive MBA (EMBA) Online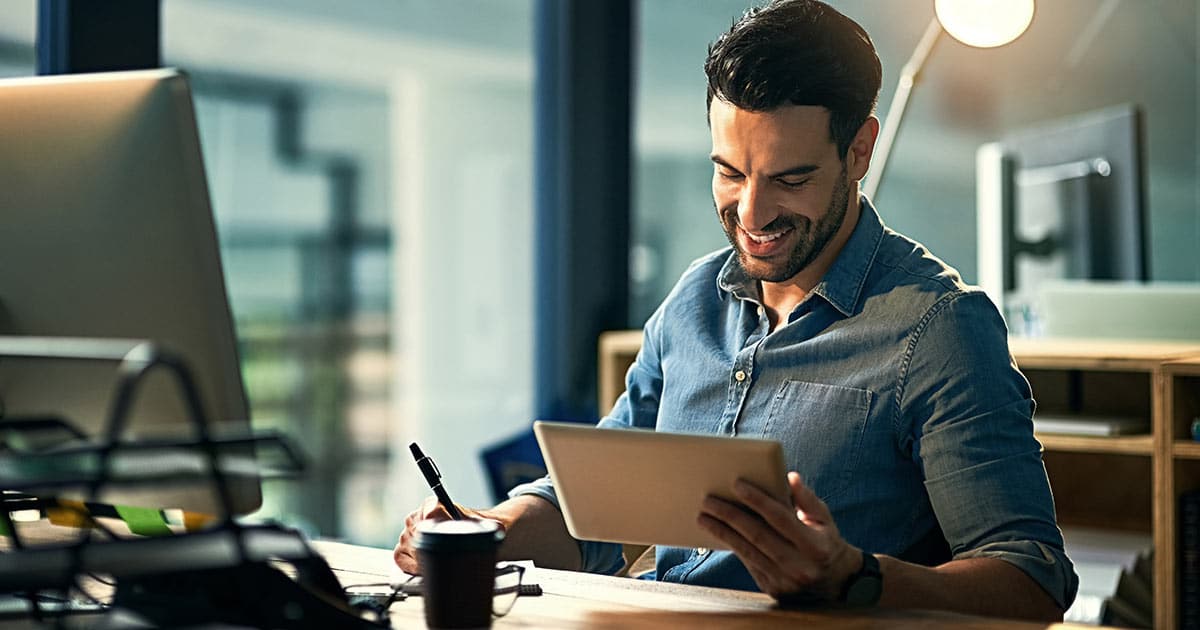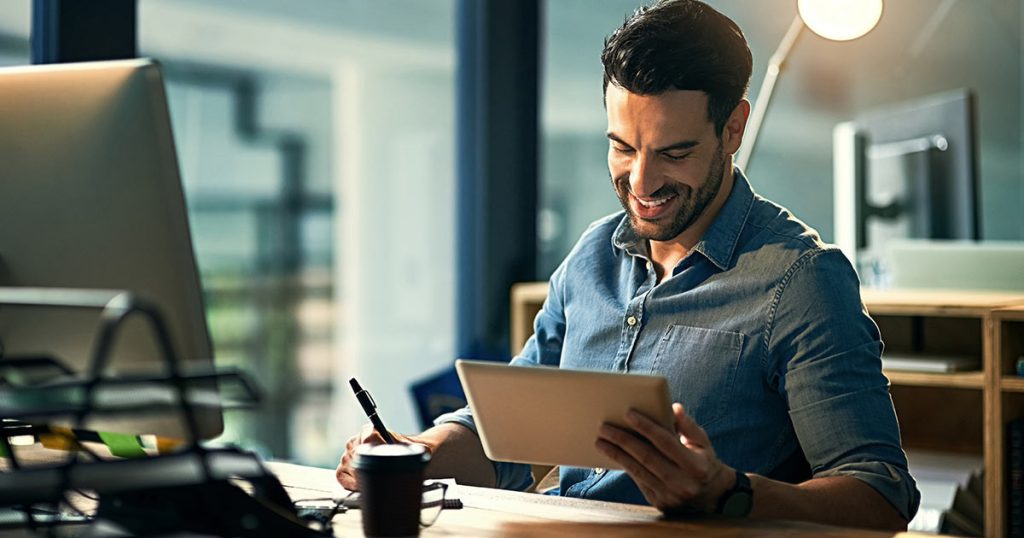 An Executive MBA (EMBA) is designed for working professionals and is especially geared towards individuals with significant work experience and leadership responsibilities. EMBA programs typically offer a more flexible schedule than traditional MBA programs, with classes held on weekends or evenings. The curriculum may cover similar material to other MBA program, but with a focus on leadership, strategy, and decision-making.
While an EMBA may be offered online, they were originally designed so busy executives could fit on-campus study into their evenings and weekends. The degree is mostly offered at campuses in major cities where many business professionals are in close proximity to the campus.
Some advantages of an EMBA have diminished with the availability of flexible online programs, which are accessible to anyone anywhere. However, you still may benefit from a condensed curriculum that focuses on leadership. In addition, prestige associated with the degree may be perceived to be higher.
The main disadvantage to many EMBA programs is that they're unavailable online. That means program participants need to regularly travel instead of the convenience of being able to study from how or work.
Fortunately, Ducere Gloval Business School has teamed with the University of East London to offer an affordable, prestigious EMBA with many attractive features that is 100% online. The program is open to Australians. You can find out more about the program here.