Choose a cyber security masters program from the best online universities for tech in Australia.
Overview
A Master of Cyber Security in Australia is a well-rounded degree that provides advanced cybersecurity training. Designed for part-time study by working professionals, online courses prepare students for in-demand roles in securing networks and protecting digital assets.
Programs typically consist of 12-16 subjects and can be completed in two years of part-time study. You can specialise in areas such as: (a) analysis, focused on network protection; (b) engineering, centred on designing robust security systems; (c) management, targeting governance and risk assessment; and (d) technology management, covering a broader range of IT topics and strategies.
The need for cybersecurity expertise is growing globally, and Australia is no exception. With the industry set to grow by 12% annually until 2030, a postgraduate degree offers both job security and access to high-paying roles. Universities provide different kinds of courses to accommodate the varying backgrounds, technical interests, and career goals of participants.
Online Masters Programs from Australia
Here is a selection of Australia's best online master's degrees in cyber security. Each program offers a path to becoming highly qualified in the field, with options for specialisation available. Designed for the working professional, these fully online courses allow for flexible, part-time study.
Edith Cowan University - Technical Analysis
The Master of Cyber Security course at Edith Cowan University offers a Technical Analysis specialisation. Students explore topics such as digital forensics, network security, networking technologies, data analysis and visualisation, and incident detection and response. The 100% online program is accelerated, allowing you to earn your masters over 24 months of part-time study. You're eligible if you have a bachelor degree (any discipline) or 5+ years of relevant experience.
UNSW Online - Security Engineering
The 100% online Master of Cyber Security from UNSW is a comprehensive program that allows for both managerial and technical training. In the Security Engineering specialisation, you study cloud security, penetration testing, advanced penetration testing, digital forensics, and reverse engineering. The skills you develop in this program will help leverage lucrative career opportunities in cybersecurity engineering. The 12 subjects, including core subjects and electives, are taken one at a time in 8-week blocks, allowing you to finish inside 2 years while working full-time.
Edith Cowan University - Governance
You can become a highly qualified cyber security manager with Edith Cowan University's Master of Cyber Security. The 100% online, 12-unit program offers a Governance study stream and is well connected to industry. Students typically study part-time while working full-time, completing a subject every 2 months. Topics include cyberspace governance, digital forensics, network security, project management, security ethics, and cyberspace law and policy. The exam-free masters is open to university graduates (any discipline) and experienced professionals. The degree has Cybersecurity Professional accreditation with the Australian Computer Society (ACS).
UNSW Online - Cyber Management
The 100% online Master of Cyber Security program from UNSW is deep and thorough, providing managerial as well as technical instruction. The cyber security skills you develop will help create exciting career opportunities in cybersecurity governance. Your program will consist of 4 core subjects, 4 subjects in your specialisation, and 4 electives. Topics in the Management specialisation include cyber operations, cyber laws, security threats and crime, and cybersecurity management and governance. You can finish in 2 years while working full time with an accelerated learning model.
UTS Online - Technology Management
The UTS Online Master of Technology Management is for future-focused professionals. Build analytical, communication and leadership skills to manage technology-driven activities. In the Cybersecurity Management specialisation, you study data ethics and regulation, cybersecurity analytics, visual data analytics, and cybersecurity management. What you study in the rest of the technology program is up to you, with a wide range of electives available in fields such as AI, machine learning, databases, and digital strategy. The 100% online course is compatible with full-time work.
UTS Online - Executive Program
The UTS Online Executive Master of Technology Management is for professionals wanting to push their career up a level. The course offers an accelerated pathway if you have a technical degree and extensive, relevant work experience. Earn an executive masters by completing 8 subjects, compared to the usual 12 for a masters degree in Australia. A large set of technology management subjects is available to choose electives from, including in cybersecurity management. This course enables you to work full-time while building technology management skills.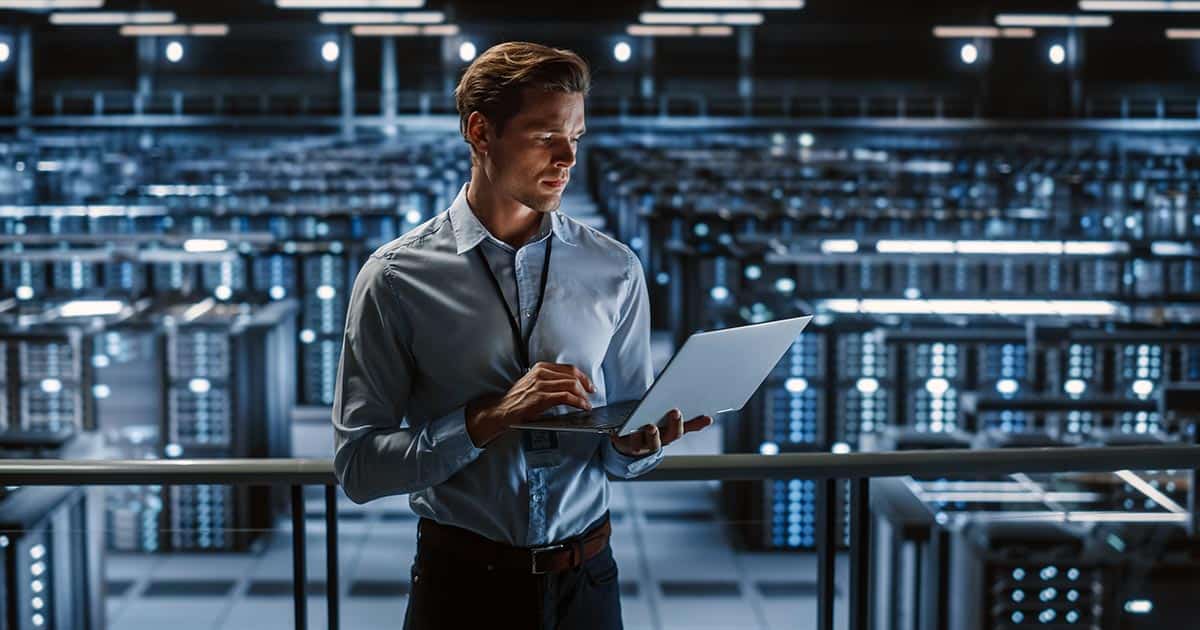 Studying for a masters in cyber security in Australia is worthwhile for the tremendous career opportunities the degree creates. The rise of digital threats and the increasing reliance on online systems have made digital protection a priority for businesses and governments alike. Cyber security expertise is in high demand.
Data from au.talent.com suggests that cyber security professionals in Australia earn an average annual salary of $126,097. For those at the entry level, salaries are around $105,143, and experienced managers can command figures nearing $172,628.
A masters degree is worth it not to just get a job but to get the type of job you want. The skills and qualification you gain put you in a position to select from a large set of different, high-paying roles. You're better placed to do the kind of work you're most interested in. And that ambition is supported by the diverse range of cyber-related degrees available online.
Which Type of Degree Is Best?
In cyber security, the best type of master's degree depends on your IT background and goals. Each program offers distinct specialisations catering to different career paths. Try to select one that aligns well with your learning objectives and professional ambitions.
Analysis
Cybersecurity analysis is a major part of the industry. The job of a cybersecurity analyst is to protect a company's network, hardware and software from internal and external cyber threats. Data analysis, network monitoring and security configuration are some of skills required. You can train for this and other cybersecurity roles by specialising in analysis during your postgraduate cyber security studies.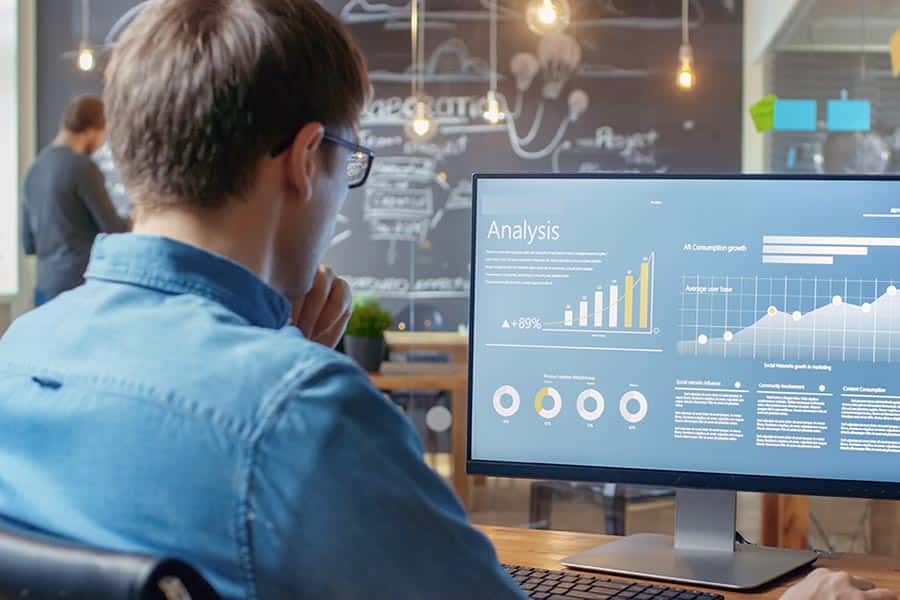 Engineering
Cybersecurity engineers are among the most sought-after technology professionals. They provide advanced technical skills to: troubleshoot cybersecurity problems, perform penetration testing, and design stronger systems to protect networks and data. You can launch or boost your career in this field with a master's degree in which you major in security engineering.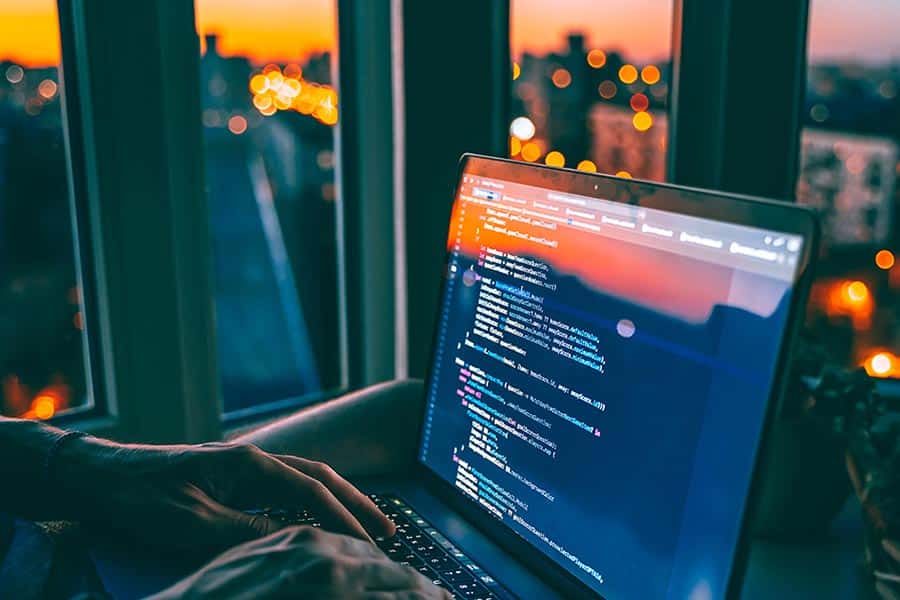 Management
Achieving strong cybersecurity relies on good management or governance from IT and business managers. You can build skills in this area with a masters in cyber security management. Specialist programs balance general security subjects with management-specific content on topics such as privacy laws, ethics and principles, enterprise risk, and operations management.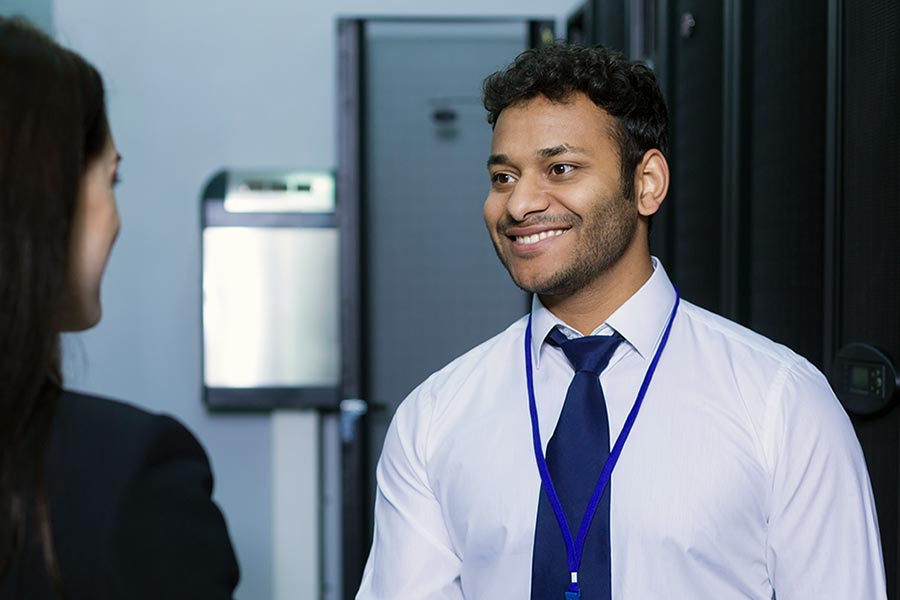 Technology Management
If you're a manager and want to learn about information technology beyond cyber security, a Master of Technology Management (MTM) may be ideal. The degree is flexible, allowing you to choose electives to match your learning preferences. You can gain a strong education in cyber security while also covering related topics such as data management or information systems.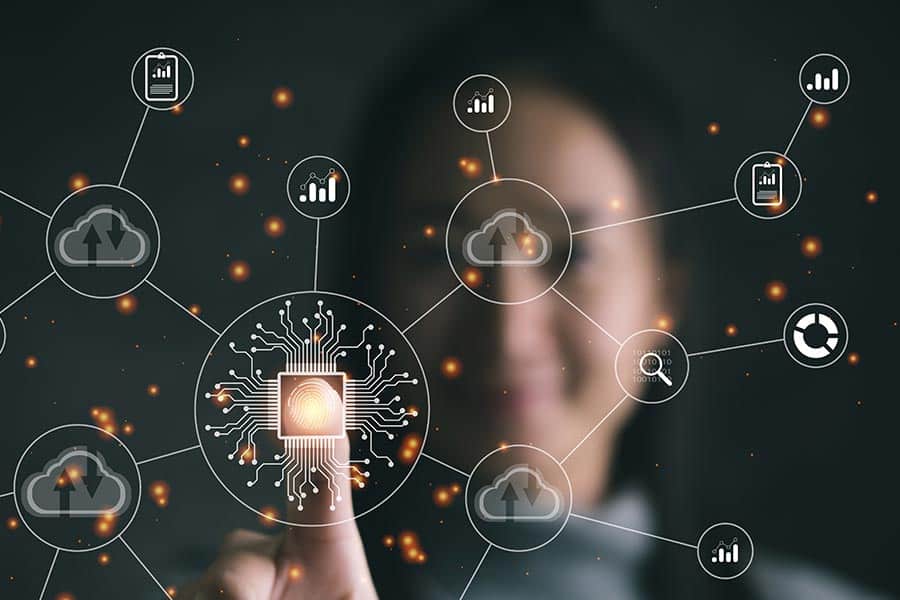 Is a Cyber Security Masters Hard?
In general, a master's program in cybersecurity is not a difficult course of study. While requirements vary by university and specialisation, the field is not considered to be academically hard. Courses are practical, focused on allowing students to gain essential knowledge and develop related problem-solving skills.
The technical content in cyber security masters programs can vary though. For instance, a degree focusing on analytics or engineering is likely to present more technical challenges than one centred on technology management.
It's noteworthy that the main challenges cited within the profession are not academic in nature. As Ward Allebach highlights, "most complaints about its difficulty centred on two aspects: (1) breaking into the industry due to limited demand for newcomers, and (2) dealing with the ever-evolving nature of threats on the job."
If you have a suitable IT background, finding the time to study could be the biggest challenge. Most masters students are busy working professionals. Even as a part-time student, you'll need to set aside several hours or more each week for highly focused study.
Masters programs are quite comprehensive, consisting of 12 subjects that include overview and foundation topics. But you can also go deep into an area of specialisation, such as security engineering, technical analysis, governance, or management and leadership.
To illustrate course structure, here are example subject lists from three university programs. Further core subjects and electives are generally available.
Edith Cowan University
Cyber Security
Digital Forensics
Ethical Hacking and Defence
Network Security
Networking Technologies
Scripting Languages
Specialisations: Technical Analysis, Governance
UNSW Online
Cloud Security
Cyber and the Law
Cyber Security Ethics
Data Security and Privacy
Foundations of Cyber Security
Principles of Security Engineering
Specialisations: Management & Leadership, Security Engineering
UTS Online
Data Visualisation & Visual Analytics
Cybersecurity Analytics & Insights
Cybersecurity Management
Data Ethics and Regulation
Building Enterprise Agility
Database
Cyber Security is a major in the Master of Technology Management
You may be required to work on programming skills during the program, but coding is typically not a major focus. Nonetheless, having a foundational understanding can be beneficial, especially in certain specialisations. It's worth noting that advancements in AI are reducing the need for manual coding.
Related: Cyber Security vs Network Security
Learning Outcomes
Learning outcomes from a cybersecurity masters depend on the orientation of the program, whether its towards technical analysis, software engineering, governance, or leadership and management. You should at least come away within strong contemporary knowledge and skills in your area of expertise. Common learning outcomes include the ability to do the following.
Identify vulnerabilities and threats to assets, along with countermeasures.
Analyse and make recommendations on issues of privacy, surveillance, and information misuse.
Investigate different types of network and system attacks, including defensive measures.
Design a secure network to guard against cyber crime and contemporary cyber attacks.
Create and apply innovative cyber security solutions for businesses, government and individuals.
Document response strategies for various types of cybersecurity incidents.
Communicate policies and procedures on cyber governance to stakeholders in an organisation.
For a shorter, more targeted course, consider a Graduate Certificate in Cyber Security. This qualification is ideal for those with limited IT experience or who are aiming to gain specific skills. Starting with a grad cert offers an entry into a master's program, with the option to exit after 4 subjects or continue towards a graduate diploma or masters.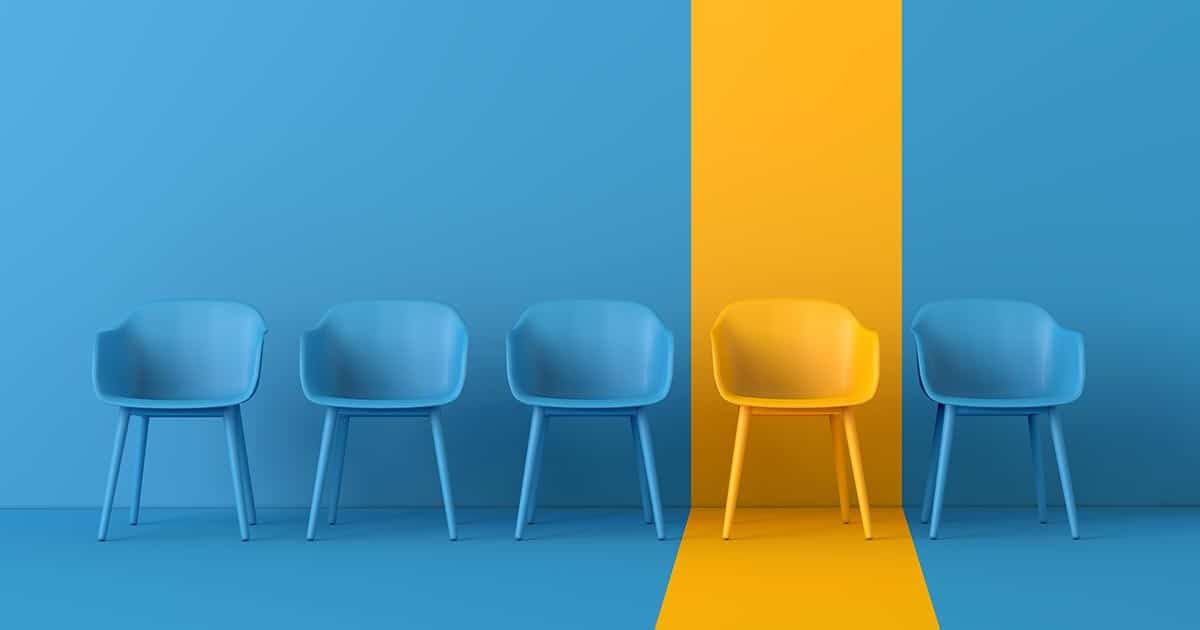 A Masters in Cyber Security is a strong qualification that puts you in the frame for many potential career paths. Jobs for cyber professionals have titles such as cyber security manager, cyber security analyst, security advisor, secure systems engineer, cyber security specialist, security consultant, and so forth.
Employment projections for the industry are extremely promising. In Australia, jobs for Database and Systems Administrators, and ICT Security Specialists are projected to expand by 39% to 104,000 over the 5 years to 2027.
The website cybersecurityeducation.org lists different career streams: Security Specialist · Incident Responder · Security Administrator · Vulnerability Assessor · Cryptographer · Security Manager · Security Architect · Chief Information Security Officer · Security Analyst · Security Auditor · Security Director · Forensic Expert · Penetration Tester · Security Consultant · Security Engineer · Source Code Auditor.
Entry requirements vary by university. But you can access most programs if you have an IT-related degree OR significant professional experience in cyber security or a related field. Embedded graduate certificate courses often offer easier pathways into the programs.