Learn how to shape the lived experience of Australians with a Master of Urban Design. The best courses are available 100% online, which is ideal for working professionals.
With an urban design masters, you'll do the training and earn the qualifications to compete for top jobs in the field. Students receive the kinds of instruction and development opportunities only available from a dedicated postgraduate program.
Develop your hands-on skills in areas such as drawing, analysis and design. You'll also have the opportunity to become knowledgeable in urban planning, a quality that employers value. Graduates are fully prepared for a successful designer career with both technical and strategic skills.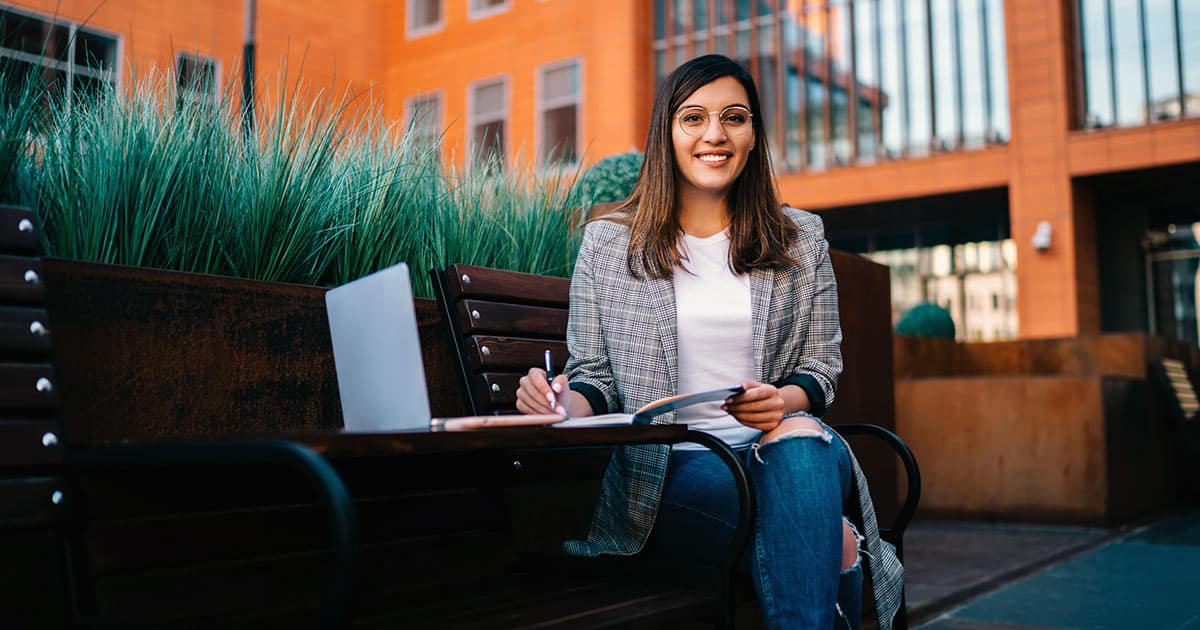 A Master of Urban Design is the best degree to become an urban designer because it provides an in-depth education. You'll study topics such as planning, design theory, urban morphology, sustainable design, and more. Plus you'll gain hands-on experience through design studios. Earning the degree also serves as a distinguishing factor when applying for jobs, as many employers prefer candidates with advanced degrees.
UTS Online
The UTS Online Master of Urban Design is designed for professionals with a background in areas such as architecture, strategic planning or environmental science, who want to develop their practical design capabilities to shape the sustainable design of urban living. Through industry-informed course content and studio-based projects, you will learn to design resilient and creative solutions that enhance the lived experience at any urban scale. This course is delivered 100% online, enabling you to continue working full-time while gaining practical design skills to advance your career.
Urban design is the strategic planning of cities and towns to meet aesthetic and functional objectives. The discipline differs from architecture, which focuses on individual buildings. Designers work on a large scale that takes in groups of buildings, streets and public spaces, and neighbourhoods and districts.
A design team may consist of constructed environment professionals with many different specialisations, including in planning, architecture, landscape architecture, and civil and municipal engineering. Developers and builders also play important roles in the execution of designs. They help ensure new buildings fit within the broader theme.
In a comprehensive program, you'll study what urban design entails at a high level, principles of good design, analytics, sustainability, planning, and communication. Design studio units develop your drawing, analytical and design skills. Themes may include urban typologies and morphologies, place-making, mobility, and the planning environment.
The UTS Master of Urban Design is a 15-subject online program that takes 2.5 years of part-time study to complete. Here are the required subjects.
Local Strategic Planning​
Structure Planning​
Urban Analytics​
Urban Design Fundamentals​
Urban Redevelopment​
Urban Design Studio 1​
Urban Design Studio 2​
Urban Design Studio 3​
Urban Design Studio 4​
Urban Design Studio 5​
Development Negotiation, Community Engagement​
Planning & Design Theory and Decision Making​
Planning and Environmental Law​ in Australia​
Property Development and Planning Process
Sustainable Urban Development​
The basic entry requirement is a university degree achieved with solid grades. For those lacking this, you can gain entry based on professional experience and non-degree postgraduate qualifications. A Graduate Certificate course embedded in the program may provide an alternative pathway for those who don't automatically qualify for entry.