If you are looking for reasons to study business at college, you've come to the right place. We have quite a long list of good reasons for doing a business course.
It's unsurprising that there are many excellent reasons to study business. The field is one of the most popular at a bachelor level. With respect to graduate programs, a Master of Business Administration (MBA) is perhaps the biggest degree globally.
1. You Have a Business Brain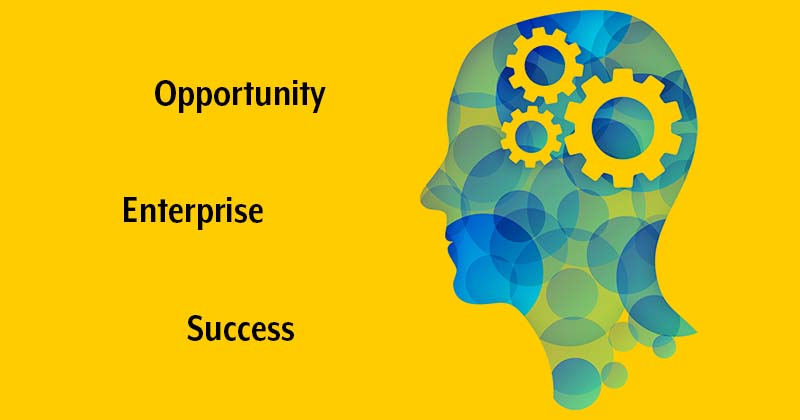 A good reason to study business and commerce is that you have a business brain, which means you think in a way that helps you to make money. Studying business will help you capitalize on your business brain by training your mind and later providing opportunities to create wealth.
Having a business brain is more than being smart and greedy. As much as anything, it's about grasping chances to be of service to others. People get wealthy by offering things that others find valuable. Studying business will give you more tools with which to convert your ideas into profitable business ventures.
2. You're Good at Math and Communication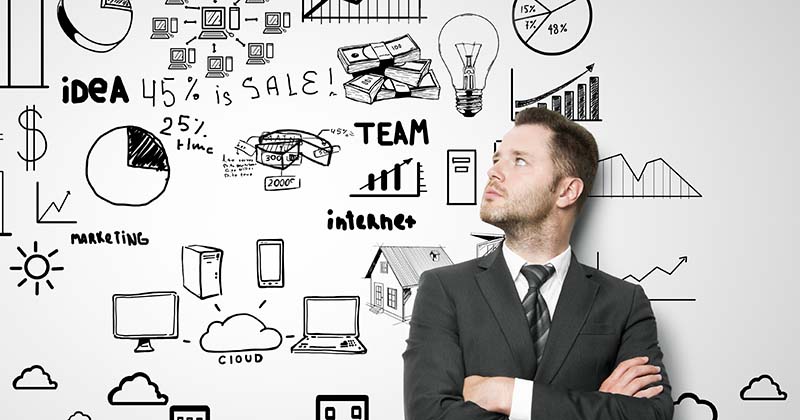 Business is a good area to get into, both in terms of study and career-wise, if you are strong in mathematics and communication. The field is one for all-rounders. A business graduate should be able to comfortably switch between analytical tasks and communicating simply to people verbally and in writing.
Numbers are important in many business disciplines, including accounting, business analytics and statistics, finance, logistics and marketing research. By doing a business degree, you'll have plenty of opportunity – during the course and after – to put any math ability you have to good use.
Effective communication is also valuable in business. You don't need to be a great orator or expert wordsmith, though it could help. What you need to be able to do is communicate clearly so that you're easily understood. This includes being able to convert analytics into spoken words or reports that everyone can follow.
3. To Become Highly Employable
By studying business, you open up a huge number of career possibilities. That is to say, when you have a business degree, you'll be broadly employable in the labor market. Unemployment should be something you won't have to worry much about in the future.
A graduate destinations survey found that 68 percent of business bachelor-degree graduates were employed full-time, 13 points higher than the average for all graduates. As few as 11% were looking for work or waiting on acceptance into a course of study.
Business courses, especially longer programs such as bachelor degrees and MBAs, are general in nature. As well as your particular major, you are likely to cover topics such as accounting, communications, finance, human resources, marketing and management. Upon graduating, you can pursue your specialty but also a range of other career possibilities.
The thing about business is that the skills you learn apply to all organizations. Every company needs professionals to do jobs such as accounting, administration, financial management, marketing and recruiting. What's more, the fields are often linked. If you are qualified in one business discipline, you should find opportunities to move into others.
4. Business Complements Other Study and Career Fields
The great thing about studying business is that it is very easy to combine with other programs available at college or university. You can switch out of the business faculty altogether or do a double major or double degree if, during your studies, you decide to specialize in a science or humanities field for example.
The same versatility applies to a business degree post graduation. The analytical and communication skills you learn, plus the qualification, should hold their value almost no matter which direction your career goes. The same can't be said for more specialist fields such as health studies, surveying and architecture.
5. To Have Great Salary Prospects
Now, not only do people with a business degree generally have a relatively high starting salary, but they can also expect this salary to rise significantly throughout the years. Business graduates can count on early salaries of anywhere between $60,000 and $100,000 on average, depending on the specific sector. You can see the salary stats in this Chron article.
Additionally, the pay numbers can increase drastically when you have years of experience to back them up. Of course, it goes without saying that you'll earn more with an MBA and senior management position. But a bachelor's degree in business also doesn't lack in this department.
6. To Expand Your Network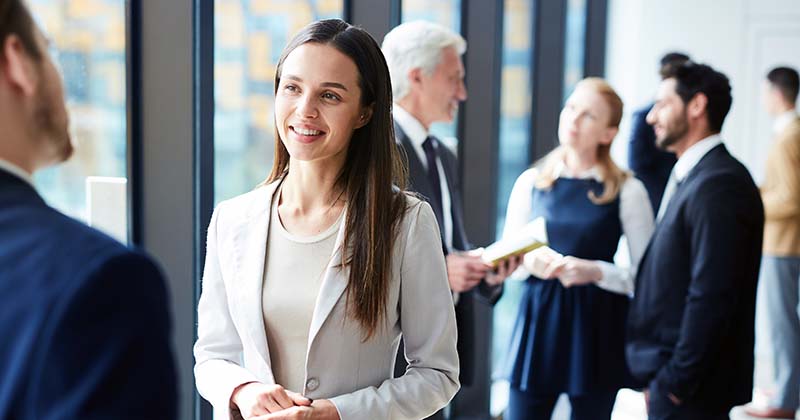 Business graduates can benefit from their degree by expanding their network of connections. This really shouldn't be underestimated. A broad, well-functioning network of contacts and friends can help you clinch a career-defining job opportunity or business deal.
At business school, especially if you do a postgraduate course such as an MBA, you should be in contact with like-minded students. You may work on group projects together or connect through class discussions, tutorial workshops, informal study groups and alike.
By the time you graduate, you should find yourself in a stronger position. For a start, you should have broader perspectives and industry insights from knowing your classmates. In addition, then or in the future, you could get job opportunities and important, pragmatic advice via your web of connections.
7. To Create Advancement Opportunities
With a business degree in hand, graduates tend to have diverse growth and advancement opportunities at their disposal.
For example, if you like the idea of owning your own business one day, a business degree makes that ambition more possible. Management and leadership roles also come into the picture, especially if you decide to do an MBA.
Business is not one of those fields where you quickly hit a ceiling, such as nursing, teaching and manual trades. You could be employed in a company at any level, from a junior office position right through to CEO.
8. To Gain Useful Life Skills
One thing you should know about studying business is that your education, both while studying and after, teaches you valuable life skills. They come in handy when you're out there in the competitive business world but can also be incorporated into day-to-day life.
For example, you learn how to independently solve problems in areas such as service delivery and managing finances. You also gain communication and consultation skills. Additionally, you may improve your ability to manage projects and people, collaborate, and organize teams, among many transferable practical skills.
The skills you gain can be applied in life areas such as running a household, maintaining a network of contacts, handling spending and making all kinds of investments. You can also share your knowledge with those close to you.