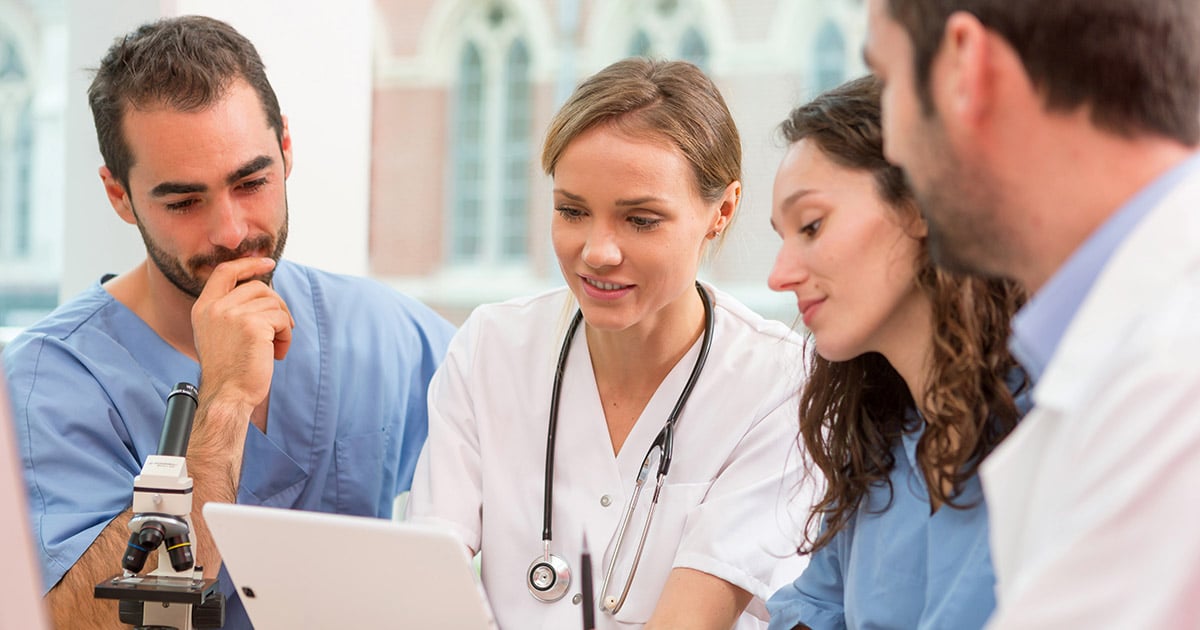 Why study for a Master of Nursing online? Studying externally allows you to gain a valuable degree with minimal time away from work or family.
Master of Nursing degrees are available 100% online and can be combined with a full-time job. Master of Nursing Practice courses can be completed without having to visit the university provider.
You can do the academic parts of nursing masters from home.
Any hands-on training can normally be done at healthcare facilities near where you live.
A nursing masters degree can be a game changer in terms of your career. Online programs represent the easiest and cheapest way to do advanced nursing studies and take this important step professionally.
Master of Nursing and Master of Advanced Nursing online courses allow you to go beyond the ordinary technical and practical concerns of the profession. Advanced studies are a pathway into health administration, health education and services, and specialist nursing positions.
By expanding your knowledge base, postgraduate study can also help with working in multidisciplinary health teams. Graduate programs also allow you to develop expertise in areas of interest and shift career paths within nursing. The benefits are many.
Studying by distance education is the most convenient way to extend your theoretical and practical knowledge. You can complete a Master of Nursing or Advanced Nursing without travel and potentially while holding down a full-time job.
JCU Online Master of Nursing
James Cook University Online has a nursing masters that's suitable for any experienced division 1 registered nurse. You can major in (a) Leadership and Management: team management in a clinical setting, including business skills (b) Education: being an educator in a clinical environment or (c) Advanced Practice: build skills to deliver comprehensive care in clinical settings. The 12-unit program is 100% online and gives you the option to start with a graduate certificate (4 units) or graduate diploma (8 units). The courses are ideal if you want to study part-time. They're also available year-round.
UTS Online Master of Advanced Nursing
The Master of Advanced Nursing is designed for nurses who want to drive better outcomes for person-centred care. Through this course, you'll develop advanced clinical, leadership and interpersonal skills that you can apply immediately into your healthcare setting. You can tailor your studies by choosing to complete a general pathway or specialise in Acute Care, Chronic and Complex Care, Quality and Safety, or Leadership and Management. This course is delivered part-time, 100% online and influenced by strong healthcare industry partners, making it one of the most contemporary and comprehensive courses of its kind.