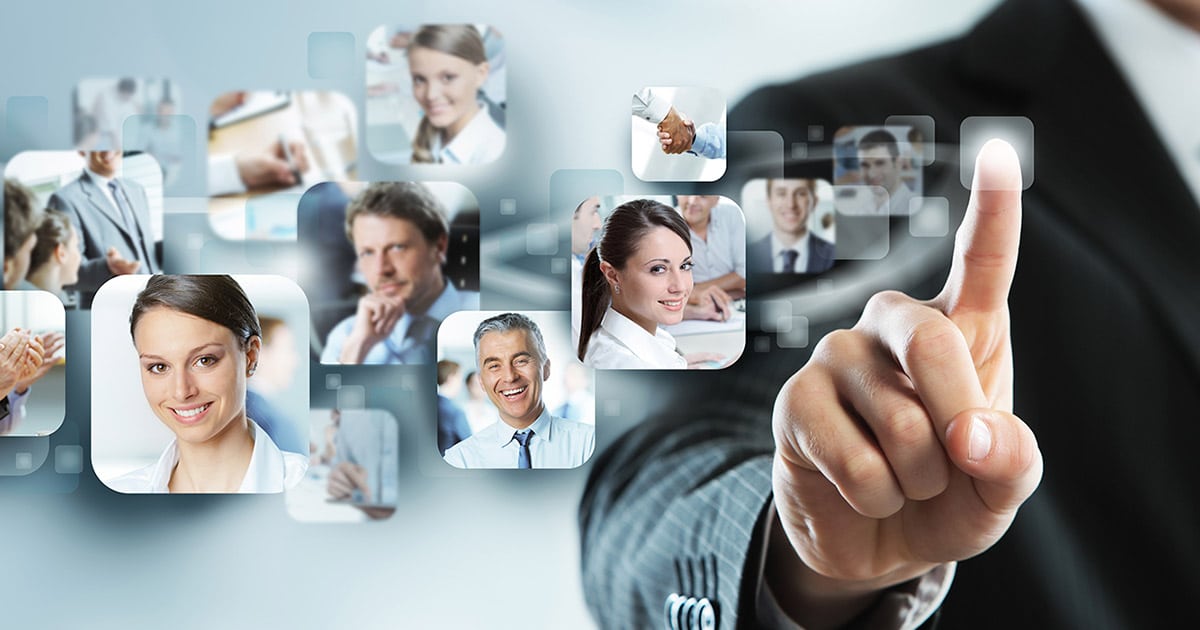 You can study a 100% online course for a human resources (HR) management degree or graduate certificate.
Australian universities offer fully online HR courses – at bachelor, graduate certificate and masters levels.
Students build HR skills by learning principles of people and organisation management.
The best distance education courses offer both academic rigour and convenience. You're able to earn a professional degree by studying online from your home or office.
The best online bachelor degrees in human resource management (HRM) are available from the strongest online business schools. HRM is a business specialisation.
To major in HRM, you typically enroll in a Bachelor of Business or Bachelor of Commerce 3-year program.
To qualify for the major, you need to do enough relevant units. For example, HRM subjects may need to comprise at least 25% of your course in year 1, 37.5% in year 2, and 50% in year 3.
Online Study Australia has selected the best online HRM bachelor courses. Each business program is highly rated in the Australian Graduate Survey.
UNE Bachelor of Business
The University of New England has a large online business program. Students graduating with a major in Human Resource Management are eligible to become a professional member of the Australian Human Resources Institute. The HR course teaches methods for understanding and managing human behaviour in the workplace. You also learn how to manage people within legal and regulatory frameworks for business.
The shortest postgraduate course in human resources is a Graduate Certificate in Human Resource Management. A grad cert in HR typically consists of 3-4 units from a 12-unit masters.
You can be admitted to the online HR course under different criteria. Many students have a bachelor degree of some kind as well as job experience. But you may be able to gain admission just on the strength of academic qualifications or work history.
Earning a graduate certificate in human resources qualifies you as an HR professional from just 6-8 months of part-time study. You then have the option to continue your HR training with the rest of the masters program.
ECU Graduate Certificate of Human Resource Management
The Graduate Certificate of Human Resource Management from Edith Cowan University is a short, 3-unit introduction to the HRM field. The flexible, 100% online course can be completed in 6 months of part-time study. Each student is assigned a success advisor, who helps coach you through the course in a non-academic capacity. You study the basics of the HR profession, with units on managing people and organisations, HR management fundamentals, and relations between employees and employers. The course is an entry pathway into a masters program. FEE-HELP government loans are available.
ECU Graduate Certificate of People and Culture
If you've studied HR or a related field before, consider the Graduate Certificate of People and Culture from Edith Cowan University. The online course is open to graduates who have majored in fields such as HR, management, business administration, industrial relations or employment relations. You skip foundation units and get straight into the interesting subjects of Healthy Work and Wellbeing, Diversity and Inclusion, and People Analytics. By doing this graduate certificate, you are only a further 6 units away from completing an HR masters degree.
RMIT Graduate Certificate in Human Resource Management
RMIT Online offers an excellent HR foundations course. The 100% online Graduate Certificate in Human Resource Management can be completed over 8 months of part-time study, all while working full-time if you wish. The 4-unit course consists of two broad introductory units: Key Concepts in Human Resource Management, and Professional Human Resource Management Practices. Students also examine two key subjects in more depth: People and Organisations, and Employment Law. The course is delivered by industry experts and exposes you to the latest thinking on the role of HR professionals.
For anyone aspiring to go far as an HR manager, a Masters in Human Resource Management is a worthy qualification. These programs are comprehensive and designed for HR professionals as well as people looking to enter the field.
Good HR masters courses are similar, covering universal topics such as employment relations, strategic human resource development, managing people and organisations, diversity, and performance management.
Course duration depends on your background. Credit may be available if you have a business degree, especially one with an HR focus... READ MORE